"If America could be, once again,
a nation of self-reliant farmers,
craftsmen, hunters, ranchers, and artists,
then the rich would have little power to dominate others.
Neither to serve nor to rule: That was the American dream."

~ Edward Abbey
~~~~~~~~~~~~~~~~~~~~~~~~~~~~~~~~~~~~~~~~~~~~~
2012 September
Milky Way Over the Bungle Bungles
Image Credit & Copyright:
Mike Salway
~~~~~~~~~~~~~~~~~~~~
2012 September

~~~~~~~~~~~~~~~~~~~~~~~~~~
"To himself every one is an immortal: he may know that he is going to die, but he can never know that he is dead." — Samuel Butler
~~~~~~~~~~~~~~~~~~~~~~~~~
~~~~~~~~~~~~~~~~~~~~~~~~~~~~
~~~~~~~~~~~~~~~~~~~~~~~
~~~~~~~~~~~~~~~~~~~~~~
~~~~~~~~~~~~~~~~~~
Incidentally we are not married, so you know what that makes you..."
~~~~~~~~~~~~~~~~~
"But how come you look like you're so exhausted?" asked the lion.
Take one letter out of a movie title and remake the movie poster. Makes a big difference.
~~~~~~~~~~~~~~~~~~~~~~~
~~~~~~~~~~~~~~~~~~~~~~~~~
~~~~~~~~~~~~
~~~~~~~~~~~~~~~~~~~~~~~~~
~~~~~~~~~~~~~~~~~~~~~~~~~
~~~~~~~~~~~~~~~~~~~~~~~
~~~~~~~~~~~~~~~~~~~~
~~~~~~~~~~~~~~~~~~~~~~~~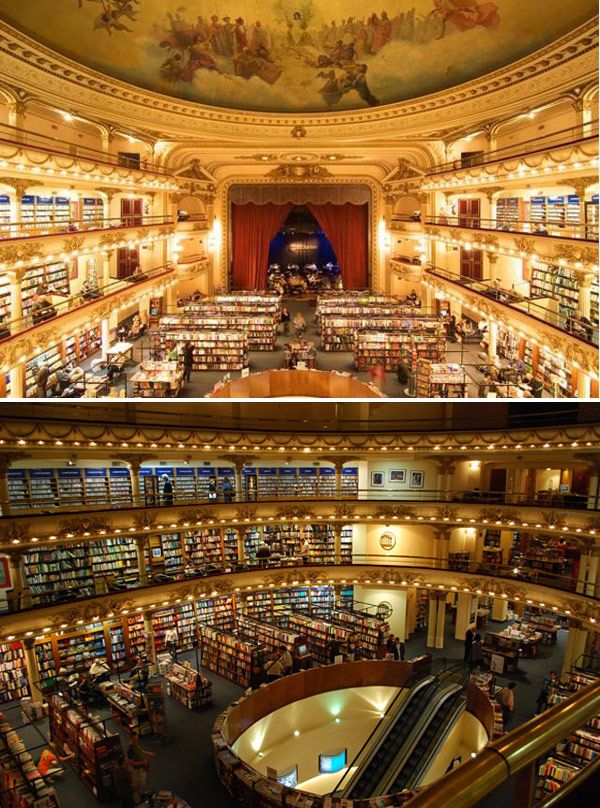 ~~~~~~~~~~~~~~~~~~~~~~~~
~~~~~~~~~~~~~~~~~~~~~~
~~~~~~~~~~~~~~~~~~~~~~~~~
~~~~~~~~~~~~~~~~~~~~
"Life without you would be like a broken pencil."
~~~~~~~~~~~~~~~~~~~~~~
…when it finally arrives…
~~~~~~~~~~~~~~~~~~~~~
http://youtu.be/9dAV7cjnoII
John Eklund is a photographer from Portland, Oregon. In this time-lapse video he shares the beautiful Northwest region of the USA. Various locations include Mount Shuksan, Crater Lake, Mount Bachelor, Mount St. Helens, Oregon's Badlands, Painted Hills, Cape Kiwanda, Mt. Hood, Lost lake, and Cannon Beach.
~~~~~~~~~~~~~~~~~~~~
QUOTE: "It is one of man's curious idiosyncrasies to create difficulties for the pleasure of resolving them."
HINT: (1753-1821), French-speaking Savoyard philosopher, writer, lawyer, and diplomat.
ANSWER: Joseph de Maistre.
~~~~~~~~~~~~~~~~~~~~~
RANDOM TIDBITS
Pinball machines and video games were banned in New York City from 1942 until 1976. The city's lawmakers felt they were nothing more than gambling devices that owed more to luck than to skill.
The only positive aspect of the 1979 film flop Tilt that critics could find was the then-groundbreaking "point of view" photography from the inside of a pinball machine.
The sequence makes sense. First there were the arcade video games Pac-Man and Ms. Pac-Man, then a pinball machine called "Mr. and Mrs. Pac-Man. The next natural step was the 1982 hybrid known as Baby Pac-Man, which was half video game and half pinball machine.
A pinball machine provides a great example of chaos theory's "butterfly effect." A seemingly unnoticeable variation in the speed or angle of a particular flipper movement can completely alter the result of the game.
The tilt feature that keeps players from over-manipulating a pinball game by using too much "body English" was originally called stool pigeon.
While Elton John played a specially constructed machine for his role as the Pinball Wizard in the 1975 film Tommy, Roger Daltrey unleashed his supple wrist on a classic Gottleib game called Kings and Queens.
Slip and Slide Pinball - Japanese Game Show
~~~~~~~~~~~~~~~~~~~~~~~~~~~~~~
Q and A Quickies
Q: What did the Atlantic Ocean say to the Pacific Ocean?
A: Nothing, it just waved.
Q: What kind of dog did the vampire have?
A: A bloodhound.
Q: What should a football team do if the field is flooded?
A: Bring on their subs!
Q: How do hens encourage their favorite sports teams?
A: They egg them on!
Q: What did the dog say when he sat on sandpaper?
A: Rough! Rough!
Q: What did Neptune say to Saturn?
A: Give me a ring sometime!
With Italian, Greek, German, Japanese and every other style of restaurant you can think of practically on every street corner, it may seem difficult to come up with some examples of good ol' authentic American cuisine. Following are a couple of examples that might surprise you.
Today's Random Facts:
Chinese Food. All across America, Chinese buffets offer endless arrays of beautiful, deep-fried, grease-soaked food. General Tso's chicken, chop suey, egg rolls, chow mein, fortune cookies. What do all these dishes have in common? They were all invented in America.
Chinese people typically eat rice with vegetables and maybe a little meat. And it's not battered or fried, and it's certainly not filled with cheese. That's all American. USA! USA!
Fajitas. In 1984, Texas A&M lecturer Homero Recio traced fajita history back to the ranches of 1930s south and west Texas. According to Recio, the Mexican cowboys, known as vaqueros, working in Texas often received throwaway scraps as part of their pay, including the cow's diaphragm. The diaphragm, which we now call a skirt steak, is covered with a tough membrane that allowed the vaqueros to grill it outdoors directly on open mesquite coals: the prototypical fajita.
S.D. marathoner only ran half the race --*
SIOUX FALLS, S.D. - Organizers of the Sioux Falls Marathon in South Dakota said they disqualified a runner as the winner after realizing he only ran half the race. The Sioux Falls Argus Leader reported that while Olok Nykew, 37, a St. Paul, Minn., resident who is originally from Sudan, crossed the finish line first Sunday morning, officials determined he had run the half-marathon course, not the full 26.2-mile marathon course. The companion events followed separate, but sometimes overlapping, routes through the city before ending at the same spot. The marathoners wore black numbers and the half-marathoners wore red. Nykew who came in 25 minutes faster than the event's record, was wearing a black number but finished among runners wearing red ones. "He registered for the marathon and ended up running the half and came in 25 minutes before the record," assistant race director Jason Richards told the newspaper. "They figured it out and disqualified him." Nykew expressed confusion and said he realized when he reached the finish line so quickly something must have gone wrong. "I thought, what is this? When I got there, I thought it was not long enough. I'm thinking I'm not cheating. I was just confused. It was an honest mistake," he said. The real winner was Justin Gillette, 29, of Goshen, Ind., who broke the event record he set last year with a time of 2 hours, 30 minutes and 10 seconds.
"It has been my experience that folks who have no vices have very few virtues."
- Abraham Lincoln
~~~~~~~~~~~~~~~~
"The right word may be effective, but no word was ever as effective as a rightly timed pause."
- Mark Twain
~~~~~~~~~~~~~~
"The best way to keep one's word is not to give it."
- Napoleon Bonaparte
Mahjongg
http://www.addictinggames.com/puzzle-games/mahjongg.jsp
I've run this classic game before, but a nice reader asked if I could run it again. I hope you enjoy. It's a game of skill and patience. Click on two matching tiles to remove them and try to get rid of all the tiles to win.
Top 10 Least Desirable Fortunes in a Fortune Cookie
1. We know where you live.
2. You will need good reading material in approximately 15 minutes.
3. Everyone's meal today is on you!
4. The "special sauce" came from the floor!
5. Guess what our special "drop" was in our Egg Drop Soup and win a free meal!
6. Your colon will self destruct in five seconds.
7. A recent prison escapee that is sitting near by wants to love you long time.
8. Your dog Sparky...he's no longer missing.
9. See the waiter about our new food poison life insurance policies.
10. MSG? NO!! Ebola Virus....maybe
(From Aha! Jokes)
~~~~~~~~~~~~~~~~~~~~~~~~~~~
"Alcohol! The cause of... and solution to... all of life's problems." ~
Homer Simpson
"A message in a bottle was found in Russia, 24 years after it was written. Unfortunately, the note said, 'Help! Stranded with enough food for exactly 23 years.'" -Jimmy Fallon
~~~~~~~~~~~
"A Minnesota man was arrested for stealing up to $25,000 worth of laundry detergent. Would that be a white-collar crime? Luckily, he made a clean getaway." -Jay Leno
~~~~~~~~~~~~~~
"For the first time ever, scientists have created artificial life. The hope is that it can revolutionize healthcare, generate clean energy, become super-intelligent, take over the world, make us all its slaves, etc." -Jimmy Kimmel
~~~~~~~~~~~~~~~~
My wife, a real estate agent, wrote an ad for a house she was listing. The house had a second-floor suite that could be accessed using a lift chair that slid along the staircase.
Quickly describing this feature, she inadvertently made it sound even more attractive: "Mother-in-law suite comes with an electric chair."
Today the entire "mainstream media" is closed to truth tellers. The US media is Washington's propaganda ministry. The US media has only one function-to lie for Washington.
--Paul Craig Roberts was Assistant Secretary of the Treasury
Politicians, including Mitt Romney and Barack Obama, serve the demented ends of corporations that will, until the final flicker of life, attempt to profit from our death spiral.
--Chris Hedges, Pulitzer Prize winning author
Resistance is a moral imperative...We can expect only mounting hostility from the corporate state.
--Chris Hedges, Pulitzer Prize winning author
Our life is what our thoughts make it.
--Marcus Aurelius
Read books are far less valuable than unread ones. The library should contain as much of what you do not know as your financial means, mortgage rates, and the currently tight real-estate market allow you to put there.
--Nassim Taleb, Author and Essayist
All my means are sane, my motive and my object mad. ~
Captain Ahab from Moby Dick
Q. What's the difference between a woman and a fridge?
A. A fridge doesn't fart when you pull your meat out!
Thinking of you, Phlax
~~~~~~~~~~~~~~~~~~~~~~
52 HEALTHY RECIPE MAKEOVERS
theatlanticvideo
:
On September 12, 1962, President Kennedy made an inspiring case for space exploration and putting a man on the moon by the end of the decade. Speaking at Rice University, where he was an honorary visiting professor, Kennedy explained, "I regard the decision last year to shift our efforts in space from low to high gear as among the most important decisions that will be made during my incumbency in the office of the Presidency. " Indeed, the U.S. tripled the budget for space exploration between 1961 and 1962, and on July 20, 1969, Apollo 11 made history.
What else might we choose to do not because it is easy, but because it is hard?
~~~~~~~~~~~~~~~~~~~~~~~~~~~~~~
10 Best Fitness Foods For Women
Add these super foods to your diet for a better workout and even better results
Avocados
The cholesterol-lowering monounsaturated fat in these green health bombs can help keep your body strong and pain free. University of Buffalo researchers found that competitive women runners who ate less than 20 percent fat were more likely to suffer injuries than those who consumed at least 31 percent. Peter J. Horvath, Ph.D., a professor at the university, speculates that the problem is linked to extreme low-fat diets, which weaken muscles and joints. "A few slices of avocado a day are a great way to boost fat for women who are fat shy".
Bananas
Thanks to bananas' high potassium content, peeling one is a speedy solution to that stitch in your side. While a lack of sodium is the main culprit behind muscle cramps, studies show potassium plays a supporting role: You need it to replace sweat losses and help with fluid absorption. Bananas are also packed with energizing carbohydrates. One medium-size fruit has 400 milligrams of potassium and as many carbs (29 grams) as two slices of whole-wheat bread.
Berries
USDA researchers recently placed fresh berries on their list of the 20 foods richest in antioxidants. Just a handful of blueberries, raspberries, or blackberries is an excellent source of these potent nutrients, which protect muscles from free radical damage that might be caused by exercise. Shop for berries by the shade of their skin: The deeper the color, the healthier the fruit.
Carrots
Close your eyes and they almost taste like crunchy candy. Carrots pack complex carbs that provide energy to muscles and potassium to control blood pressure and muscle contractions.
Whole Grain Cereal
Looking for something to nosh before you hit the gym? Raid your cereal stash. The healthiest brands contain endurance-boosting complex carbs and muscle-building protein. Sixty minutes before a workout, fuel up with a 200-calorie snack: ¾ cup of whole-grain cereal with 4 ounces of fat-free milk. "When you eat something before exercising, you have more energy, so you can work out harder and perhaps longer. And you'll be less likely to overeat afterward,".
Chicken Thighs
Skimp on iron and zinc and your energy will flag. Cooking up some juicy chicken thighs or turkey drumsticks is the best way to get more of both. "Dark-meat poultry is significantly lower in fat than red meat yet has all the iron, zinc, and B vitamins that women need in their diets,".
Hummus
Complex carbohydrates, protein, and unsaturated fats—all the right elements to fuel activity—meet in one healthy little 70-calorie, 3-tablespoon package. Plus, hummus is often made with olive oil, which contains oleic acid—a fat that helps cripple the gene responsible for 20 to 30 percent of breast cancers.
Eggs
Don't skip the yolk. One egg a day supplies 215 milligrams of cholesterol—not enough to push you over the 300-milligram daily cholesterol limit recommended by the American Heart Association. Plus, the yolk is a good source of iron, and it's loaded with lecithin, critical for brain health.
Chocolate Milk
There's way more to milk than just calcium. In fact, it's a damn near perfect food, giving you a lot of valuable energy while keeping your calorie count low. The chocolate kind is loaded with calcium, vitamins, and minerals just like the plain stuff, but new studies confirm that milk with a touch of cocoa is as powerful as commercial recovery drinks at replenishing and repairing muscles.
Salmon
Great for heart health, but here's an added twist: New studies are suggesting that monounsaturated fats and omega-3 fats might help lessen abdominal fat. It's too soon to understand the link, but "this could be particularly good for women working to tone their core,".
Read more at Women's Health:
http://www.womenshealthmag.com/fitness/best-fitness-food#ixzz26aHbOiNa
~~~~~~~~~~~~~~~~~~~~~
Whenever I see a story like today's I think to myself, 'Don't be in America. Don't be in America!' And I am usually disappointed. But this bit of inhumanity was actually perpetrated in Sweden, of all places.
A robbery victim returning home after a drunken night on the town fell down on the tracks at subway station south of Stockholm. He was knocked unconscious when his head hit the tracks.
A bystander who witnessed the accident jumped down after him - but not for a daring rescue before the train arrived. Instead, the witness steals the man's valuables, climbs back on the platform and leaves his victim to be hit by a train.
The man - who was on his way home from a party - survived, but was seriously injured and doctors had to amputate half his left foot.
Swedish police now hope that surveillance camera footage of the disturbing incident will help them find and arrest the thief.
"To me it's incredible that one could steal or rob from somebody who is lying in such a place where you know that, if I don't do something, then this person will, in a worst-case scenario, get killed by the train that is coming. Because the train is going to come," police inspector Dan Ostman said.
He calmly walked out of the subway station, waving to the ticket vendor, as a train ran over the victim on the tracks below.
Texas asks voters if they're dead
AUSTIN, Texas - Thousands of registered voters in Texas are getting letters from elections officials, asking for verification they are not dead. Nearly 77,000 letters, referred to as notices of examination, were sent to comply with a 2011 state law requiring the Texas Secretary of State's office to cross-reference voter rolls with the massive Social Security Administration's death master file to determine whether an eligible voter is deceased, the Austin (Texas) American-Statesman reported Thursday. Use of the federal death file and its 89 million entries has resulted in a large number of letters mailed, said Tina Morton, Travis County tax assessor-collector and voter registrar. The letters were sent out two months before the presidential election because of delays caused by redistricting issues, said Rich Parsons, the Secretary of State office's director of communications. "The primary was delayed, as were several deadlines related to the primary election. This was the first window of opportunity we have had to do this," he said. Still-living voters have 30 days to complete and return forms accompanying the letters, but county clerks are encouraging voters to report their eligibility by telephone, the newspaper said.
Man helped by same stranger 8 years apart
PARMA, Ohio - An Ohio man said a kindly passerby stopped to help him with a flat tire and he soon realized he was the same man who helped him eight years earlier. Gerald Gronowski of Parma said he pulled his van over to the side of an Auburn Township road Saturday evening to fix a flat and Christopher Manacci of Chagrin Falls pulled his car up behind the vehicle to offer his assistance, The (Cleveland) Plain Dealer reported Thursday. Gronowski said an out-of-control pickup truck hit Manacci's car moments later, narrowly missing the two men and Gronowski's son. "His actions probably saved those people's lives," Ohio State Patrol Lt. Mark Neff said of Manacci. The driver of the truck, Joseph Pawlowski of Burton was charged with drunken driving and treated at a local hospital. Gronowski said the close call got him talking about an encounter with a helpful man eight years ago. "I told the story about how I was fishing and I got a triple hook embedded deep into my hand," Gronowski said. "I was in a lot of pain and my son asked if anyone was a doctor and this guy paddles up in a kayak. He was a nurse practitioner and he surgically removed the hook from my hand. Chris looked at me and said, 'That was me.'" "And then I recognized him," Gronowski said. "The odds of that happening are astronomical. Now I know it's my job to repay this by helping someone else."
Elvis: The Family Man
http://www.evtv1.com/player.aspx?itemnum=431&aid=
In 1967, at the pinnacle of his career, the King of Rock N Roll Elvis Presley married teen beauty Priscilla making family priority. It was also in this period that he was setting attendance records at his many Las Vegas shows.
Elvis Home Movies
http://www.evtv1.com/player.aspx?itemnum=430&aid=
Get a rare touching glimpse into the life of American icon Elvis Aaron Presley and wife Priscilla through this montage of clips from authentic home movies. See the King of Rock N Roll like you have never seen him before.
Earth has more than enough wind to power the entire world, at least technically, two new studies find.
But the research looks only at physics, not finances. Other experts note it would be too costly to put up all the necessary wind turbines and build a system that could transmit energy to all consumers.
The studies are by two different U.S. science teams and were published in separate journals on Sunday and Monday. They calculate that existing wind turbine technology could produce hundreds of trillions of watts of power. That's more than 10 times what the world now consumes.
Wind power doesn't emit heat-trapping gases like burning coal, oil and natural gas. But there have been questions, raised in earlier studies, about whether physical limits would prevent the world from being powered by wind.
The new studies, done independently, showed potential wind energy limits wouldn't be an issue.
Money would be.
"It's really a question about economics and engineering and not a question of fundamental resource availability," said Ken Caldeira, a climate scientist at the Palo Alto, Calif., campus of the Washington-based Carnegie Institution for Science. He is a co-author of one of the studies; that one appeared Sunday in the journal Nature Climate Change.
Caldeira's study finds wind has the potential to produce more than 20 times the amount of energy the world now consumes. Right now, wind accounts for just a tiny fraction of the energy the world consumes. So to get to the levels these studies say is possible, wind production would have to increase dramatically.
If there were 100 new wind turbines for every existing one, that could do the trick says, Mark Jacobson, a Stanford University professor of civil and environmental engineering.
I can help you have some fun,
Sometimes I get stronger from the sun.
If you never give me a break,
You will find I may never again wake.
I am optimistic on one side,
I can be short, fat, tall, or wide.
Rectangle, cylinder are just a couple of my shapes,
And maybe I can even help you make some videotapes.
Sometimes you have to wait long for me to get ready,
Just hold on for a few hours and be steady.
I can help you get around to the market or mall,
and even help you make a call.
What am I?
ANSWER:
A battery.
QUOTE: "To acquire knowledge, one must study; but to acquire wisdom, one must observe."
HINT: (1946-), American magazine columnist, author, lecturer, and playwright.
ANSWER: Marilyn vos Savant.
RANDOM TIDBITS
In the United States, pepperoni is the overwhelming favorite addition to a cheese pizza. In Japan, seafood (eel and squid) is a popular choice, while green peas are added to the mix in Brazil. In Costa Rica, pizza pies are often topped with coconut.
The Pizza Hut restaurant chain got its name when the first location opened in Wichita in 1957. The sign only had space for three more letters besides "Pizza," and because the restaurant building resembled a hut, the choice was a natural one.
Modern pizza (also known as pizza margherita) is made with tomatoes, mozzarella cheese, and basil - though to represent the three colors (red, white, and green) of the flag of Italy.
Benjamin Salisbury, who found success as son Brighton Sheffield on the sitcom The Nanny, played a Domino's delivery person on a series of TV commercials in 2006, promoting the chain's short-lived Fudgem brownies.
It's not delivery; it's DiGiornio (introduced nationally in 1996) that stormed onto the scene to become the top-selling frozen pizza in the United States. Its "rising crust" has helped the brand rise to claim nearly 20 percent of the market. Perennial favorites Red Baron and Tombstone are the next biggest brand names.
Carmela Bitale became an unknown hero to millions in 1983 when she patented her "package saver for pizza and cakes." It's the tiny plastic stand used by pizza take-out and delivery services that helps keep the top of the cardboard box from sticking to the pizza.
~~~~~~~~~~~~~~~~~~~
My neighbor's young son swallowed a quarter, a dime and a nickle. He was rushed to the hospital.




The next day I asked my neighbor how his son was doing, and he replied, "No change yet".


~~~~~~~~~~~~~~~~~~~
So there's this Wizard who worked in a factory. Everything was satisfactory except that certain miscreants, taking advantage of his good nature, would steal his parking spot.
This continued until he put up the following sign: "This parking space belongs to the Wizard...Violators will be toad."
A little girl came running into the house crying and miserable from a small cut she just received. She asked her mom for a glass of cider.
"Why do you want cider?" asked Mom.
"To take the pain away," sobbed the little girl.
Tired of all the tears, Mom poured her a glass. The little girl immediately put her hand into the drink.
"It doesn't work!" she yelled.
"What do you mean?" asked Mom.
"Well," sniffed the little girl, "I overheard my sister say that whenever she gets a prick in her hand, she can't wait to get it in cider."
~~~~~~~~~~~~~~~~~~~~~~~
When I Heard The Learn'd Astronomer
When I heard the learn'd astronomer;
When the proofs, the figures, were ranged in columns before me;
When I was shown the charts and the diagrams, to add, divide, and measure them;
When I, sitting, heard the astronomer, where he lectured with much applause in the lecture-room,
How soon, unaccountable, I became tired and sick;
Till rising and gliding out, I wander'd off by myself,
In the mystical moist night-air, and from time to time,
Look'd up in perfect silence at the stars.
~~~~~~~~~~~~~~~~~~~~~~~~~~~~
Volcanic lightning over the Puyehue volcano, June 5, 2011. (AP Photo/Francisco Negroni, AgenciaUno)
Q and A Quickies
Q: What time do ducks wake up in the morning?
A: At the quack of dawn.
Q: What's brown and sticky?
A: A twig.
In the midst of a veritable downpour, a gallant driver saw a woman alone in the mud trying to change a flat tire, and couldn't bear passing her by. He completed the job for her, and, soaked to the skin, exclaimed jovially, "There, little lady, that's done!"
"Quiet," she ordered him. "You'll wake up my husband. He's taking a nap in the back seat."
~~~~~~~~~~~~~~~~~~~~~~~~~~~~~
No lawyers allowed- Prosecutors will be violated!

If two lawyers were drowning, and you could only save one of them, would you read the paper or go to lunch?
~~~~~~~~~~~~~~~~~~~~~~~~~~~~~~~~~~~~~~~~~~~~~~~~~~~~~~~~~~~
Thank you all for your birthday wishes ~
I had a wonderful celebration: got to get dressed up ~
the full-on nails, hair, jewelry, skirt, heels bit ~ went out for a delicious dinner.
My friend was working long hours, so I traded that night of dancing for 2 nights of dancing: time to be decided later ~
Instead, we got a bottle of (Australian) wine & a birthday mousse for me, and danced on the patio in the light of the moon ~
Aging gracefully ~